In the paper industry, there are many different paper grades designed for various industries such as the food or packaging sectors. Kraft paper, for example, is one of the most widely used types of paper in the logistics sector used to package parcels. "Kraft" means strength or power in German, which already gives you an idea of its popularity! But beware, even if it looks like so-called "wrapping" paper and it is used for a similar purpose, i.e. for packing and protecting products during shipment, there is a difference between wrapping and kraft paper. There is an explanation:
Paper packaging for the logistics sector and industry
Please note that there are several versions of kraft paper on the market, such as pure pulp kraft paper or recycled kraft paper. Although both are aimed at the logistics sector and mainly used for packaging parcels and pallets, they can be used in industry. On the other hand, the more technical kraft paper grades, which are made for much more specific uses as well as industrial uses, are:
Glass kraft paper
Steel kraft paper
Kraft paper + PP
Kraft paper + PE
At GDP Emballages, we also offer many kraft paper products for the food industry, e.g. brown greaseproof kraft paper.
Wrapping paper and kraft paper: characteristics
Wrapping paper:
Is ideal as a packing material for postal parcels. Indeed, it is often used as a packing material for products inside a parcel to prevent them from moving about too much and getting damaged.
Can also be used as interleaving paper.
Is 100% recycled and has two smooth sides.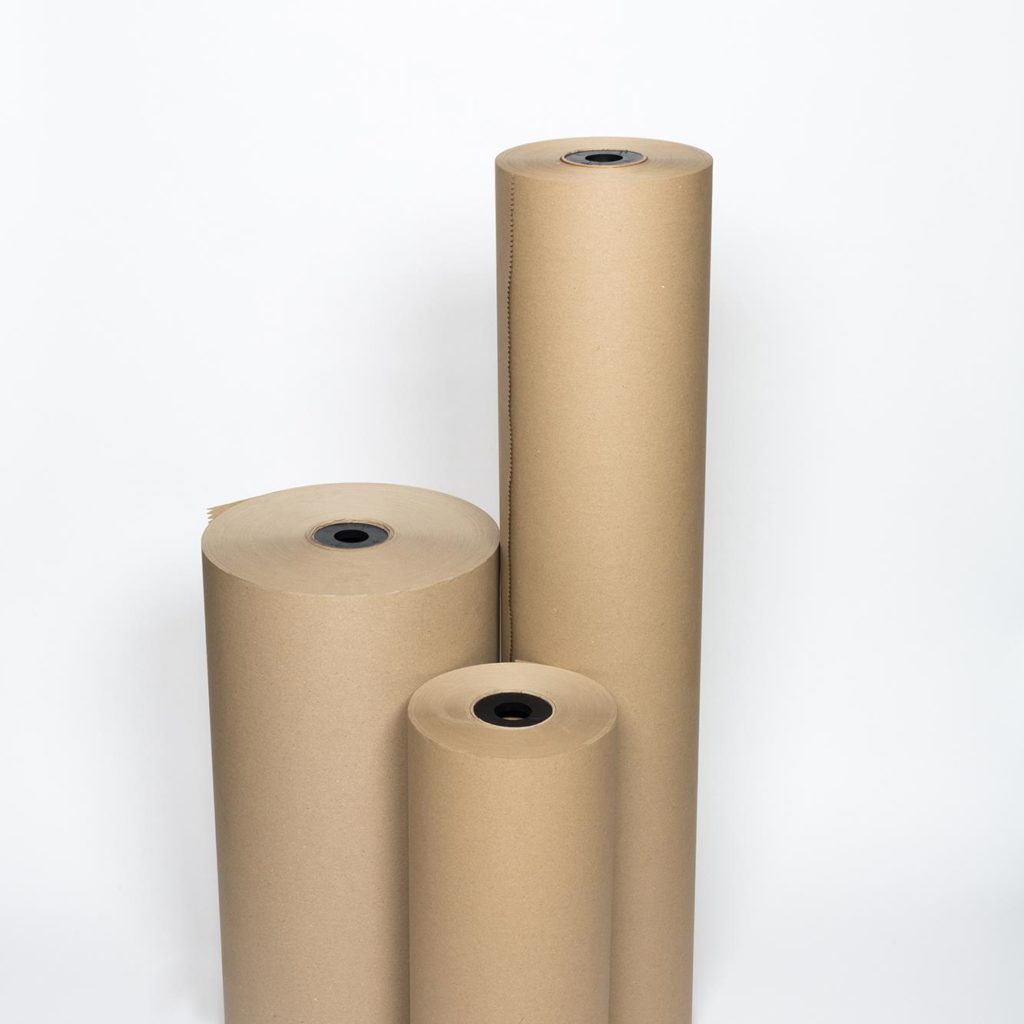 Pure pulp kraft paper:
Is biodegradable and recyclable.
Is machine-glazed laid or machine-glazed wove, which is generally supple with a silky touch on one side.
Is for the packaging, protection and over-packaging of many types of products.
Is opaque, which protects the packaged objects from light.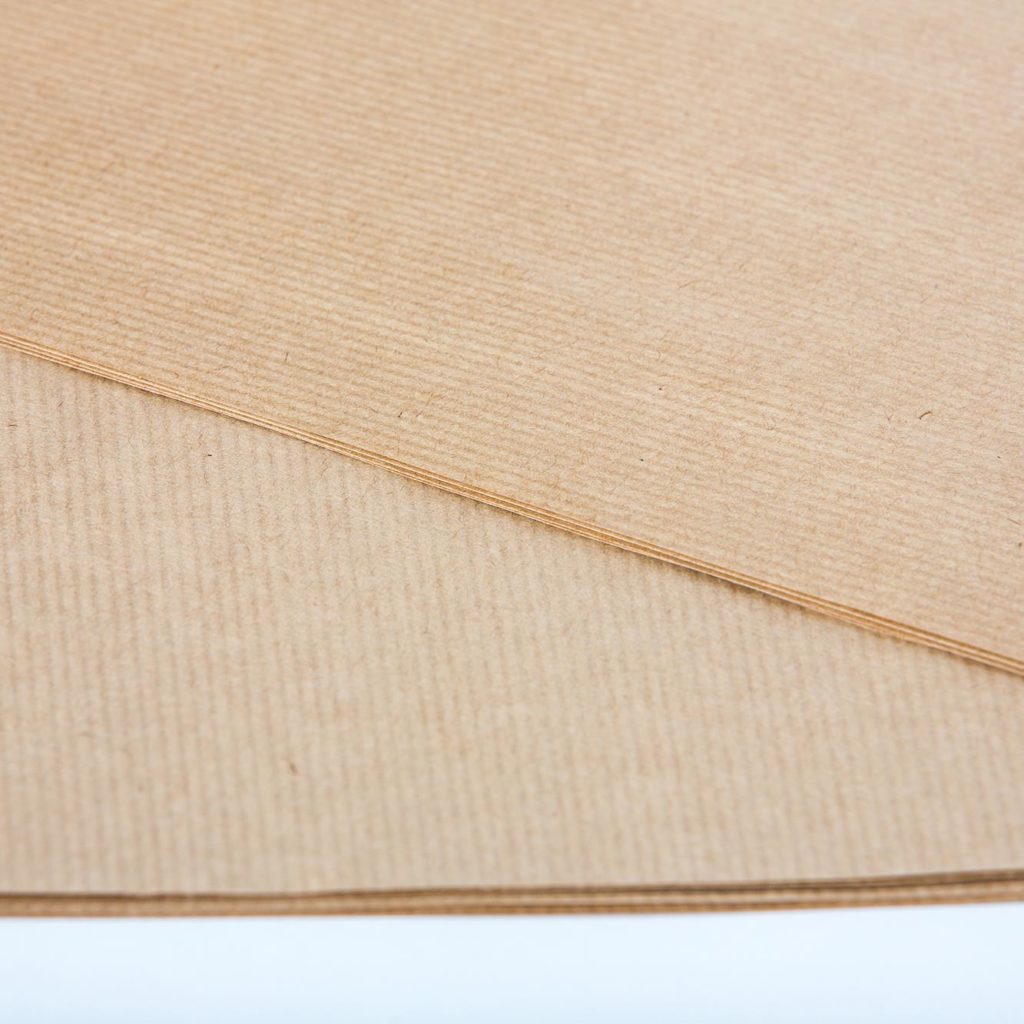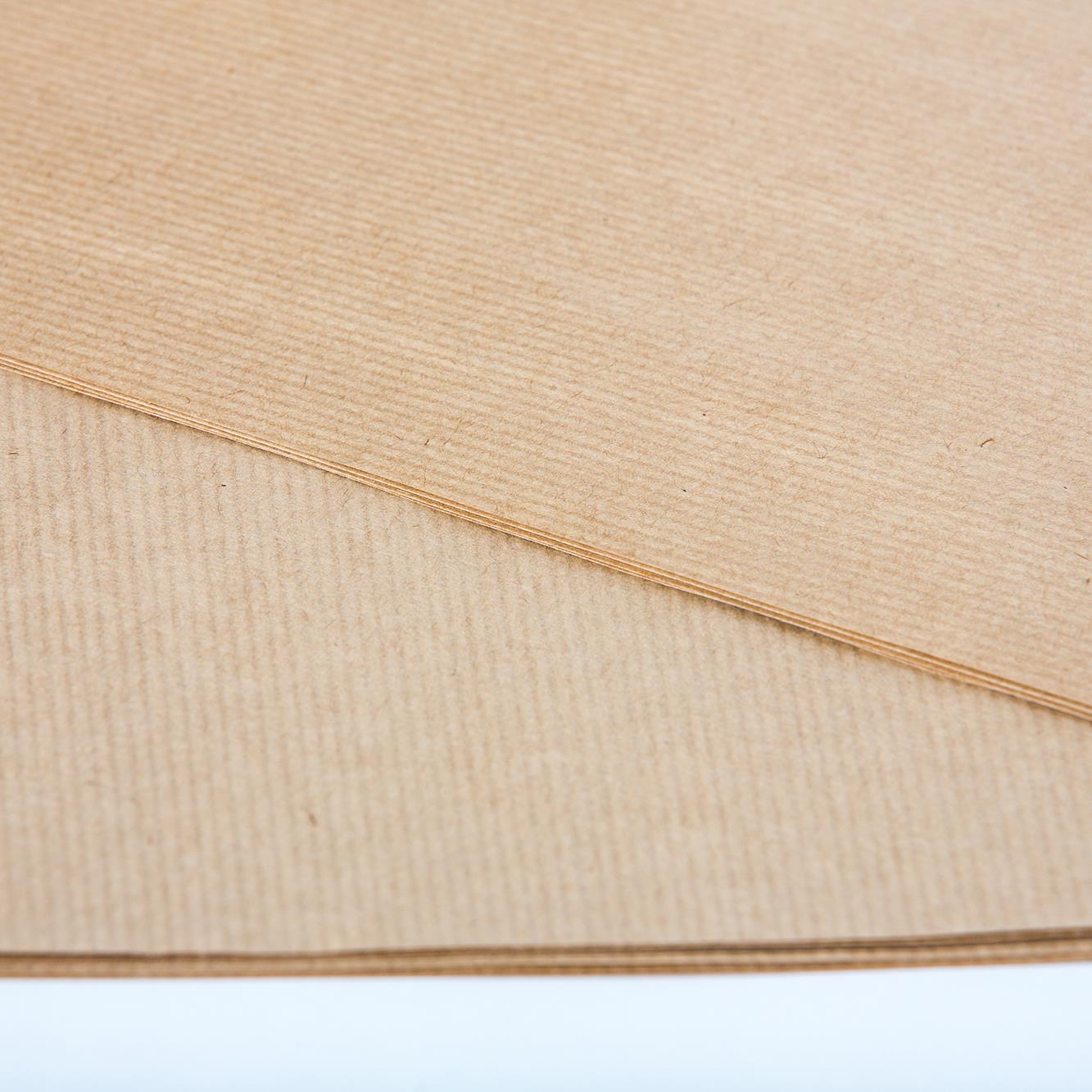 Difference between wrapping and kraft paper
Even though the two types of paper are used for packaging and look similar, there are some differences. So, the two main differences between wrapping paper and kraft paper are the price and their properties.
Properties:
Kraft paper is more resistant to tearing, depending on the moisture and/or grease treatment. As a result, it will be preferable for packing paintings, precious works of art, etc. Given its resistance to heavy loads, kraft paper can easily be used to make paper bags or packaging. There are many varieties of kraft paper with special finishes, e.g. fireproof kraft paper. This makes it very versatile!
As for wrapping paper, it is not very tear-resistant but absorbs shocks well, so that it can be used as a packing material or for filling voids in parcels.
Price:
Wrapping paper is generally cheaper than kraft paper.
The difference between kraft paper and wrapping paper may seem small but it is not insignificant. Given its versatility, strength and practical features, kraft paper is widely used in all its forms and in every industry. Like wrapping paper, it is very effective for packaging parcels to be shipped and therefore widely used in the e-commerce or removal services sector. Not only that, but both types of paper are recycled and recyclable, thereby reducing the environmental impact of postal items.
Request a Quote